Hey there,
As many of you may or may not know I am now a volunteer tech advisor for POCI. The category I am in charge of is for 1993-2002 Firebirds. I am putting up this section of our website as an easy reference for those of you looking for an LS1 Firebird/Firehawk. I will of course do the same for the LT1 1993-1997 cars eventually as well.
This is for LS1 Powered Firebirds and Trans Ams made from 1998-2002 only!
In this section I will have a LOT of information for all of you to check out. The information contained here comes from my own personal experience and and I have a LOT of info from other great sources I have found on the internet. I am going to try and make this the defininitive LS1 powered Firebird/Firehawk information source and if you have anything YOU would like to add whether you are a club member or an enthusiast I would love to hear from you!
A bit about me.......I have owned my 2000 Formula since it was new, bought it back on May 18th 2000. I have had my car for it's duration and I will list you the good, the bad, the awesome, the ugly and all of the things in my experience you need to look out for. If you are looking to buy a Firebird or Firehawk and want to keep it original I will have all of the info you may need here. If you are curious about my car, check it out here: http://www.ncpontiacs.com/gallery/2000formula.html
If you are looking to buy one, restore it and add mods I will also have links to some great websites and places to get those said mods! All of these are links to different sections highlighting different aspects of these cars.
I am always updating this page obviously and if you have any info to add email me tony@ncpontiacs.com
Table of Contents
1998 Pontiac Firdbird Trans Am Promo Commercial
First off let us start with production numbers. These will break down everything from colors, options and different trims. So for example you will be able to download and look at how many cars were produced in each color, how many trans ams, formulas, firehawks, convertables and regular V6 cars were made and in what color with what options. This is a useful guide
1998-2002 Firebird Production Numbers Breakdown
Is your Firehawk, WS6, or Formula Real?
How to determine if your WS6, Formula or Firehawk Car is real or if you are wondering if your car IS what people say it is. For example most collectors want the car bone stock or at least close to it. Stock as in the way it came from the factory or modified with stock GM parts a customer could have ordered with or for the car. if someone says that they have a WS6 for example how do you know it's a "true" WS6? How do you know you have a "Real" Firehawk? Many people ask me "How do I know if a Formula, Firehawk or WS6 is actually what someone says it is .Just like any other car out there someone can easily make a "clone" of something, hell I am betting there are more 57 Chevys out there today than what were made back in the day! That's just one example..... As far as what to look for here are some pointers:
Check out the RPO Codes. The RPO Codes are located in the driver's side door. So if you open the door look at where the door latches on the inside and all of the RPO codes listed are the original options for your car (see the RPO code list). Here are some Key RPO codes to look for.
WS6 - This means your Trans Am or Formula was an original WS6
W66 - This means the car is a Formula
Y84 or Y82 - This means you have a Trans Am
WU6 - Means your car is a Firehawk
Y68 - Means you have a V6 Firebird with the Apperanace and Performance Package (Similar to the Camaro's RS Package at the time)
Y87 - Means you have a V6 Car with a performance enhancement (limited slip, better gear ratio etc).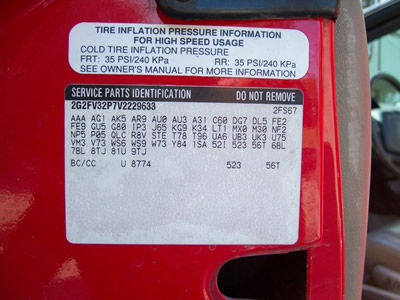 Here are some basic facts about the differences between LS1 Firehawks and LS1 powered Trans Ams/Formulas.
Firehawks have a very distinct look and some different options. However the main drivetrain of the cars is the same as a Trans Am or Formula. The Engines, transmissiona and gear ratios were all exactly the same.
Firehawks came with a different lower profile ram air hood with two heat extractors on either side. This hood was different than the WS6 Hood. While a WS6 hood is basically a stock Firebird hood with two molds for the nostrils on the top, it could fit on any Firebird, Formula or Trans Am without any fitment issues and gave the cars a "4 nostril" look. . The Firehawk hood was meant to go with a different front fascia.
Firehawks had a stock 3 inch exhaust with two dual tips on each side while a Ws6 car had a 2.5 inch exhaust with one tip on each side with the exception of the 1998 models that had one exhaust outlet to one side.
The air Box is different than a normal WS6. It's lower and has a different cold air induction system than a WS6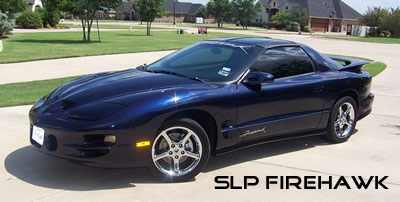 Common Options on an SLP Firehawk
Suspension: Firehawk's came with their own distinct suspension. All of them came with an upgraded Bilstein Suspension and SLP Springs. You could get an optional 1LE suspension which had Koni shocks.
Special embroidered seats and floor mats
Triple plated 17x9 Chrome Plated wheels with a Firehawk symbol on the center caps
Lower rear deck SLP Spoilers which were standard on the 10th anniversary editions.
For more info on the Firehawk LSXTV.com had an amazing article about them not long ago. Click Here to check it out!
Bigger Front Sway Bars
Ram Air Hood and Bigger Air Box
Bigger front sway bar
Stiffer Springs
Power Steering cooler
5 Spoke High Polished Aluminum Wheels. You could get these "Salad Shooter" styled wheels but they were so unpopular GM discontinued them.
98-99 and some early cars in 2000 has some LE1 suspension components....these were slightly better than late 2000 production cars and 01-02 models.
FACT: You could not get a WS6 car from the factory in the "Blue Green Chameleon" color or "Maple Red Metallic"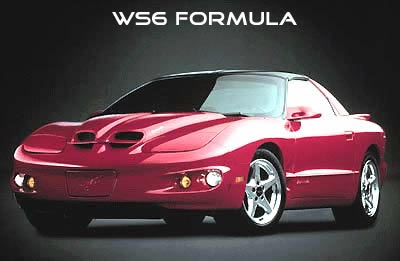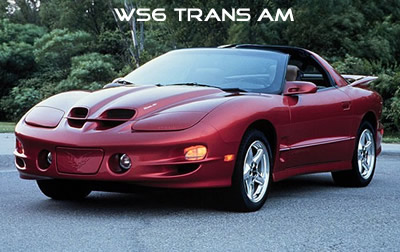 Y87 Package - This was a performance package for the V6 powered Firebirds and it included the following:
Limited Slip Differential
Better Tires
Dual Exhaust
Sport Steering (same as V8 Cars)
4 Wheel Disc Brakes
W68 Appearance Package:
This was just an appearance package that included ground effects just like the Trans Am. Just to clear something up, Formulas never came with this package. I am sure you could order it from GM to put it on but no Formula came out of the factory with this. Basically it's just like the "RS" ground effects package the Camaros had. The common misperception is that Formulas with a WS6 package came with ground effects. Fact is they never did even with the Ram Air Performance package. Ground effects were automatic with a Trans Am as were Leather Seats and T Tops.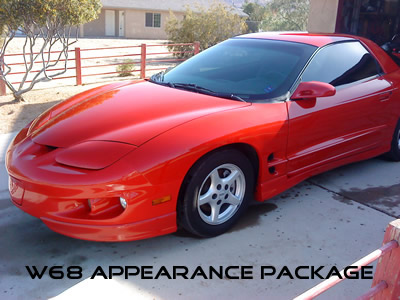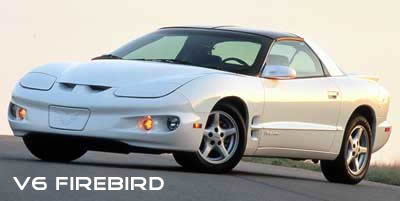 Formulas could only get the WS6 package from 1998-2000
Formulas were a V8 powertrain in a V6 Firebird body without ground effects. You could mix and match your options on them and get them without leather seats for example whereas the Trans Am came standard with pretty much everything.
The Formula was the only V8 trim where you could get a hard top
WS6 Formula cars never came with ground effects. Just the V6 Firebird Body with the upgrades and hood.
They were limited production cars. Pontiac never produced more than 1500-1700 of them a year.
A Formula if you special ordered it could get stuff added or deleted. For example you did not need to get leather seats if you didn't want them, or you could order them without power seats for example. You could also special order a hard top. However certain things like air conditioning and the like were standard regardless.
They didn't make many of them compared to all of the other trims out there and they were very popular with SCCA drivers and race teams.
You could get an optional 12 Disc CD changer on these cars. If you had a car with this option from the factory they had a 12 disc changer in the back and a cassette deck in the front. However all cars in late 99 all the way through 2002 came pre-wired for a 12 Disc changer whether your car had a cassette player or CD player in case you wanted to add one. My car came with a standard CD player however I also have the 12 disc changer that I installed a couple of years back.
If you end up for nostalgic purposes like me wanting to install a 12 disc changer in your car one warning for you is that there are no mounts in the car for one however I have an easy way for you to install one that I will show all of you step by step once I find the pictures I took of the procedure.
The stock speakers and subs will unfortunately go bad due to dry rot and age. There are plenty of aftermarket speakers some are direct OEM replacements that will work with your stock amp and head unit. http://www.keeaudio.com is a great place to find a speaker package as they cater specifically to these cars.
There are a lot of crazy and different elements to the Monsoon system which allows for aftermarket customization. Below is a link to all of the FAQs for the Monsoon system in the 1998-2002 Firebirds and Trans Ams. You can find the stock 12 disc changer anywhere from 50 to 100 dollars or even cheaper on ebay.
How to install a Factory 12 Disc changer for your 2000-2002 Firebird
Decode your VIN Number. Here is an sample VIN Number from a 2001 Trans Am: 2G2FV22G21156800
2 - Country Code for Canada
G = General Motors
2 = Pontiac
F = The Carline code for "F Body"
One of three digits appear here: S = Firebird, V = Formula or Trans Am
This digit determines body type: 2 = 2 Door Hatch Back, 3 = 2 Door Convertable
The number 2 here determines that you have manual seatbelts and airbags on both the driver's side and passenger
G = 5.8L V8 (LS1)
Check Digit
The digit here will determine the year: W=1998, X = 1999, Y = 2000, 1 = 2001, 2 = 2002
2 = Assembly in St Therese Quebec
The next six digits are your production sequence
In the 5 model years the LS1 Firebird and Trans Ams existed there were so many differenences and changes made to these car with each model year. For example just the changes from 1998 to 1999 alone were numerous not to mentuion the numerous changes year after year. Some changes were awesome and some not so good. To me the best years for these cars were the 2000-2002 models. The link below will take you to the list of changes for each year the LS1 Powered Firebirds and Trans Ams existed
Click Here for the Differences between years in 1998-2002 Firebird/Trans Ams
So you want to know what your car came with stock from the factory but not sure what all of the codes mean? By all means here is your one stop shop for those! These are found on the inside of your door where the door would latch.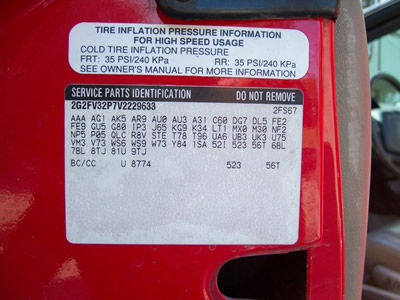 Click here for a full list of RPO Codes for 1998-2002 LS1 powered Firebird
Much of this comes from my own experience. I have owned one of these cars since 2000
Weatherstripping
If you have T-Tops - ALWAYS make sure you care for the weatherstripping on these cars. Using a light coat of silicone paste will preserve the weatherstripping for your t tops so it doesn't degrade and dry out. If you do this your weatherstripping will look and function as new forever. If you do not do this it will dry, crack, your t tops won't fit on the car properly and they will leak. I also recommend this to all other weatherstripping on the car whether you have a hard top or a convertible.
When you take off your T Tops always clean the dirt and grime that's there and keep it clean and dry it. This prevents anything from rusting, and if you have them off at a car show they will still look great. Personally I am also not a fan of the T Top Shades, I've never used mine.
Interior Care
The Dash in these cars is prone to cracking. Your best bet to prevent this is to make sure you keep a sunshade on your windshield and make sure you are using some sort of protectant. I am all for Meguiars or Prima products as they don't rip the moisture out of your plastic.
The stock speakers in the car have a tendency to dry rot. Some companies make speaker kits that fit in the OEM mounts and slots. Kee Audio makes excellent speakers and systems for late model F Bodies! http://www.keeaudio.com
Be careful with your sun visors. They also have a tendency to break off. It's an easy fix and a visor is pretty cheap
Windows and glass
The windshield is a pain to clean on the inside especially towards the front. I clean mine by taking off the T Tops and reaching down with some glass cleaner and a special glass cleaning cloth.
The back hatch is also a pain to get into. People think I am crazy but the back hatch area where you put the T Tops I climb in and get the inside of the back hatch window that way
If you silicone your weatherstripping make sure it's a very light coat! If you put too much on it will stick to your windows and it's a pain to get off.
Exterior
The hardest thing to keep mint on the car is the front fascia. Most of your car is fiberglass with the exception of the rear quarters, the frame and the rockers. The front fascia is prone to chips, bugs and anything you can think of. The front fascia will also fade over time even if you store the car away from sun and such because with age it fades since there is a lot of flex additive added to it. It's not THAT obvious sometimes and sometimes it is. For example, my car when the sun hits it you can't tell at all but when the sun goes down you can see it. Mostly because it's the chameleon paint.
The area between your T Tops and hatch is always an issue. Some cars depending on the elements will tend to have the paint bubble up here. A common solution is to cut it off, and have it repainted. So far my car has avoided this issue but I have heard of cars having it even after being 2 years old.
Cleaning your Firebird on the outside
To keep the car looking good I suggest a couple of things. Getting a good wax on everywhere. Usually I put one coat of wax on the car let's say something by meguiars then after that coat of wax is put on I put on a coat of Liquid Glass. After wiping it off let the car sit in the sun for 4 hours so the coat of liquid glass cures to the paint which will add a layer of protection. I do this once a year. I recently drove my car through a heavy rainstorm which was the first rain it has seen in 10 years and after drying it off in the garage it never looked like it had ever seen rain. That's how well this works and I swear by doing this with any car you may own, even a daily driver.
I recommend if you have chrome or polished aluminum wheels to use some sort of sealant on them then putting a polish over it. The wheels tens to flake if this is not done even if you don't drive it in the winter or any elements. A sealer helps tremendously.

AVOID CAR WASHES LIKE THE PLAGUE!

Especially a Laserwash or a "touchless car wash". Trust me this is really bad if your weatherstripping is bad and you have T Tops.
If you live in a place where the climate changes to extremes, say for example where I live in Ohio....Try to store your car in a warm envrionment and in a heated/cooled garage or storage facility. Pretty much like any classic car things tend to go wrong especially when stored in a garage that isn't heated. I stored mine in an un-heated facility for a year and it caused many problems. Things that tend to have issues are hoses getting brittle and leaking, seals breaking, and the headlight motors going bad. The prolonged cold actually causes your headlight motors to not function properly. My car rarely has an issue now and after it went into a climate controlled and dry garage I haven't had to replace anything since. In fact my headlight motors have functiioned well for 11 years straight without issue.
DRIVE AND START YOUR CAR! I cannot emphasize this more. Why buy a car if you won't drive it? All of the fluids need to circulate and everything needs to move. When you start your car always run it up to temperature, open and close the headlights and use various functions of the car while it's running. The headlight motors need to be used from time to time to keep everything working.
Run your air conditioner to keep it working well. People never believe me but when you run your air it will lube up the seals and prevent them from drying out so your air conditioner doesn't leak. Guess what it's been 14+ years since I bought my car, the air is beyond cold and I have never had to have it even recharged.
Make sure you use everything your car has functionwise if you can. Heat, Air, Soundsystem, Headlights, everything.
Keep a trickle charger to keep your battery fresh.
Keep a waterproof car cover on your car.
Issues and Problems to look out for
One thing to lookout for are the pinion seals on the rear axle. These tend to go bad after a number of years. They will start off with a slow leak and you may not even know it's happening. Take a flashlight and shine it on your rear axle cover. If you see a bit of shininess to it from a liquid chances are you have a slow axle leak.
Seals in general on this car go bad if you store it and don't start it as often as you should, make sure you start it and the fluids flow through. This is a big reason you should run your car until it's up to temp.
The power steering pump is right above the alternator. Check all your hoses especially the power steering hoses. If the pump goes bad and starts leaking it will leak into your alternator and short it out. Been the victim of that a few times.
Window Motors tend to have issues. Your window if it moves slowly will tend to do that. It's a common thing and doesn't mean the motor is going bad. They just weren't of the highest quality. Many places carry a replacement motor if you need one and they are cheap.
Oil pressure gauges and gas gauges tend to have issues. I haven't had this but for some their oil pressure sensors seem off or too low. Most of the time this is inaccurate and the car is fine oil pressure sensors just go bad after time. Mine still works well and has had the same oil pressure reading since I bought the car. The gas guage will tend to show the car has a slightly high amount of gas than it has. A light will turn off if you are dangerously low.
Tec Specs: Engine and Mechanical Specifications
Looking for all the mechanical specs on your Ls1? Here ya go: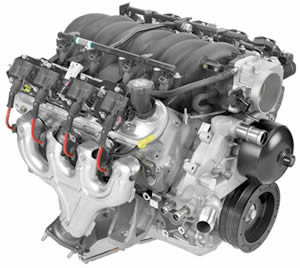 Click Here for all the Tech Specs of the LS1 Motor
Tec Specs: All you need to know about the LS1 and it's inception
This is a great article if you are a true tech head and mechanic or you just want to know what has gone into the LS1 and how it came about. This is awesome because the LS1 was the basis and the beginning of all the LS motors General Motors has used in all of it's sports cars ever since and even some of the other LS based motors in other vehicles too!.
Read All about the Inception of the LS1 Motor
Differences between the LS1 V8 Corvettes and LS1 V8 Firebirds (FACTS!)
Many people ask if it's a "myth" that the LS1 Camaros and Firebirds were underrated from the factory. The Corvette's HP rating at the crank was 345. The Camaro and Firebird V8 cars from 1998-2000 were rated at 305 HP (320 for SS or WS6) and in 2002-2002 they were rated at 310 (325 for SS or WS6). Fact is these cars were underrated. Pretty much the guts and everything about the motor is exactly the same. I have known people with bone stock Z28s or non WS6 Trans Ams that hit 320 RWHP right out the gate without any mods. My car as I note below has a RWHP rating of 340. Not bad for a completely stock car with some minor bolts ons (Air induction, headers, catback, etc) that was suppossed to be only 320 HP at the CRANK! So yes the Camaros and Firebirds were underrated.
Here are some facts.
The Trans Am/Formula has better power transfer to the rear wheels than the Corvette. This is due to the live single axle on the bird as oppossed to the Corvette that has rear independent suspension. The Corvette though will handle a lot better than the Firebird because it's lower to the ground and that independent suspension handles turns better on a track and the Corvette weighs a lot less.
Vettes and Firebirds have:
-The exact same block
-The exact same crank/rods/pistons
-The exact same intake manifold
-They have slightly different cam specs (meaningless)
-A different shaped oil pan
- A different serpentine belt pulley layout
Some of the regular cars such as a Z28 or non WS6 car had slightly lower HP numbers as the airboxes had more restrictive airflow.
Different throttle assembly and configuration
Performance and Performance Modifications
There are several "stock" performance modifications you can make to these cars and obviously many aftermarket ones as well. Most people consider anything added to the car from SLP to be "Stock" since SLP made the Firehawk and of course did the SS Camaros. You could order SLP parts through any GM dealer and have them installed on your car. There were several other companies who at the time were licensed by GM and where you could order their parts via any GM dealership. Corsa for example, you could order a Corvette and order a Corsa exhaust for your vette. My car has all "stock" modifications mostly by SLP and of course a Corsa cat.
The following items are things I personally recommend if you want to keep the car mostly stock. For aftermarket mods there are tons and in the "Links" section below those sites have plenty of documentation on what you can do to the car and where you can get parts and upgrades. Most of the upgrades I am listing below you can put on your car and are on my car.
Also, the F body cars were underrated from the factory. Most will pull anywhere from 270RWHP to 320 RWHP depending on year, gears, transmissions and options. Most of your early run cars in 1998 were pretty close to the factory numbers but the later cars especially in late 99 to 2001 all put out more power than the sticker said. My car for example after it was dynoed ended up pulling close to 340RWHP. Insane right? I have 3.23 gears but some of the 2.73 automatic cars with the same mods would put out a little more simple because the shiting from 3rd to 4th is a longer pull on a dynojet and therefore the HP numbers might be a bit more even though a 3.23 car with the exact same mods would win in a 1/4 mile because of the gearing. Anyway here are some sample mods you can do with your car. Check out the links section for documentation on aftermarket performance mods and equipment.
Stock Modifications I have made
SLP Air Box, Air Lid, MAF Sensor and Air Induction Kit. You can put one of these on your car and gain some extra horsepower. I never installed the air deck lid because I dont like the look of it. However all of the other parts are there. The lid works great with the extractor hood too. This will gain you an extra 12 HP with this mod. The MAF sensor, Lid and induction system allows the car's cold air intake to flourish.
SLP Stainless Steel Long Tube Exhaust Headers and Y Pipe. These were what they used on the Firehawks and are simple bolt ons. They will gain you anywhere from 10-12HP
A freeflowing catback Exhaust system such as a system by Corsa, Magnaflow or SLP's loudmouth. You will gain anywhere from 10-20HP depending on which exhaust you buy. I prefer Corsa's for it's sound, performance, looks and overall construction but all of them are effective.
I recommend Koni On Car Adjustable shocks, Strano or Elbach Springs, and Strano Hollow Swaybars. Your car will handle like a beast if you do this to your suspension. Koni shocks were available for Firehawks from 1999-2001.
For brakes, Slotted and drilled zinc plated rotors and Hawk HPS Brake Pads wre excellent as well.

Corsa Performance Catback - This will gain you around 8-15 RWHP according to most people. When you combine this catback with SLP headers it's an awesome combination for flow and sound. There is no drone with their system. I had mine installed in 2002 and my god, it made a huge difference in my car's appearance and the performance of the car increased. I can't expess enough how awesome their catbacks are and even though they may be a bit more expensive than Magnaflow or any other brand you get what you pay for in performance, sound and craftsmanship. I ended up getting a tour of their factory back then and it was one of the most impressive things I have ever seen. These things not only LOOK awesome but your car FEELS awesome after installing one. 12 years later, this is my favorite upgrade on my car for looks, sound and performance. I HIGHLY recommend these!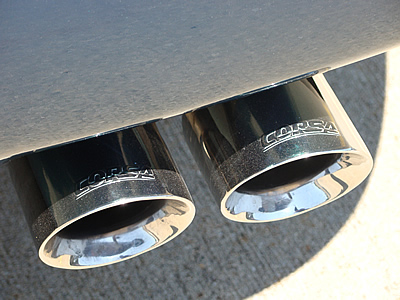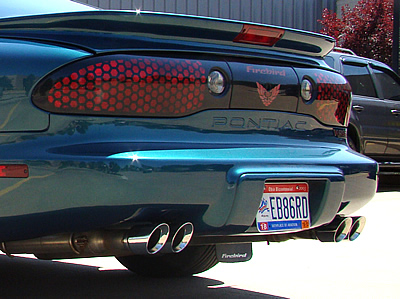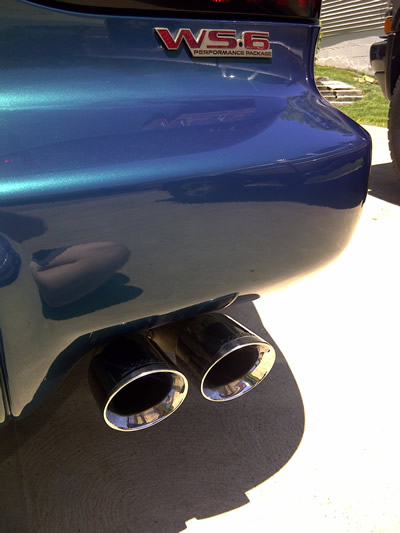 Corsa Performance Exhaust Videos
Corsa Performance Exhaust Overview
http://www.corsaperformance.com
There are lots of awesome ways to modify your car and really make it look cool, go fast and the like. My car basically has most of the parts you would find on a Firehawk except for the the extractor hood and Firehawk Airbox. Here is a list of sites you can check out to buy parts, appearance mods etc.